RadioMaster R88 Receiver
SKU:

4157123294
Perfect Receiver for use both with and without an Aura! 8 channels for servos or a solderless SBUS output for use with the Aura 5, plug and play!
By popular demand, we now have a range of RadioMaster receivers available. The R series receivers are Frsky D8 and D16 Compatible and offer a range suitable to drones and RC modelers. Order now while stocks last!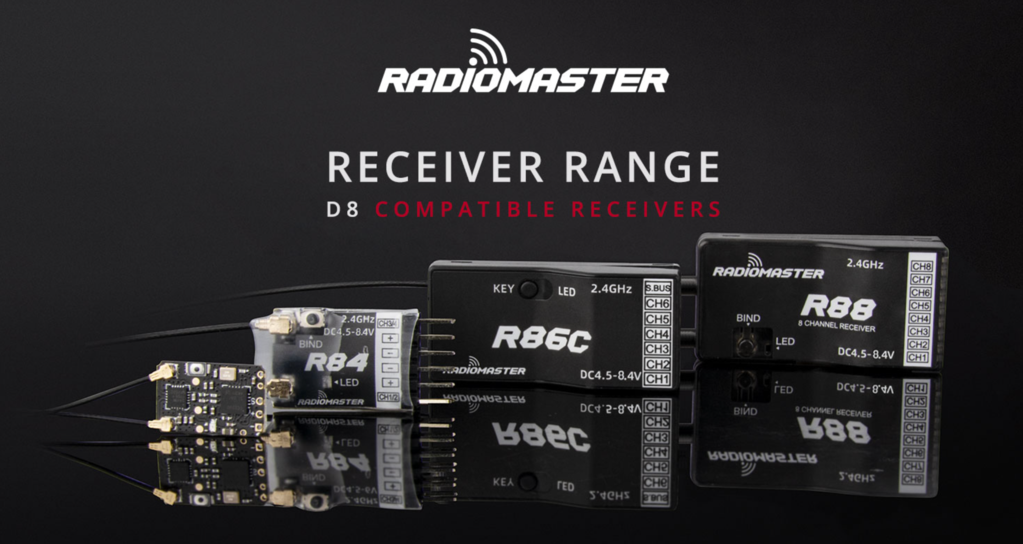 Specification
Type: R88 - D8 8ch PWM Receiver

Channels: 8

Frequency range: 2400-2483.5Mhz

Power input range: 4.5-8.4V

Signal format: Frsky D8 Compatible

Output format: PWM / Sbus

RSSI: RSSI on Ch9 of Sbus Output

Range: more than 1km

Antenna length: 15 cm

Size: 40x26x16mm

Weight:11 grams
This product hasn't received any reviews yet. Be the first to review this product!